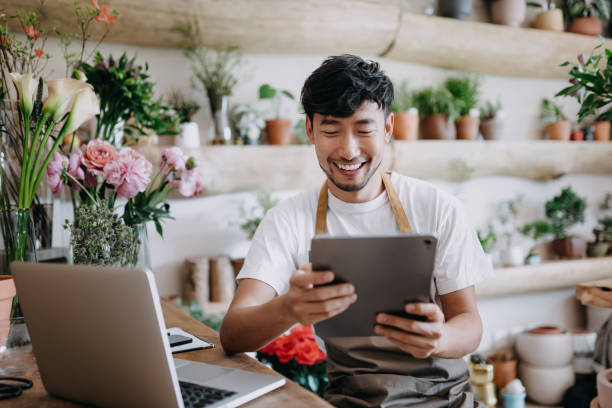 We have a review on AOJ work from home legit jobs. AOJ offers opportunities to individuals who can work from home and still get paid. Do you want to work from home and still earn money?
If so, don't skip this post because it will be very helpful for you. Working at home can also be a bonus for you cause you don't need to stress yourself going far every day just to work.
Do you want to know more about this AOJ work-from-home legit job? Read on to unveil everything you need to know about this company.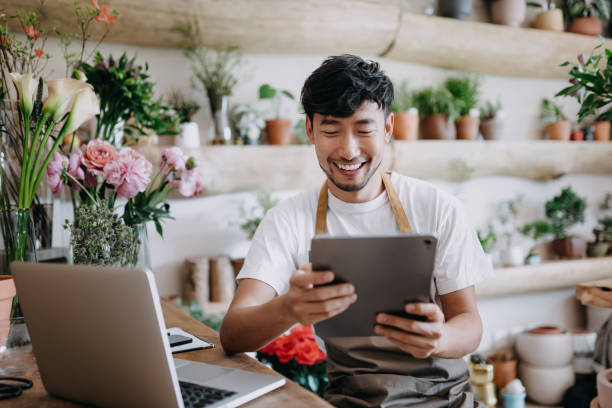 Outline
Introduction
What is AOJ
Are AOJ online job reviews scams or legit?
How do I know AOJ scam jobs
Do people make money on AOJ
How does it work
Conclusion
AOJ Work From Home Legit Jobs
Here are things you need to know about AOJ work-from-home legit jobs.
What is AOJ
The American Online Jobs (AOJ) acronym is what?
Working from home is possible with American Online Jobs. If you're having trouble making money online, you should also have stumbled across such a website. AOJ is a work opportunities site that earns money by referring customers to certain other job portals.
More information about AOJ is available here.
It is time to do an AOJ Online Jobs Review, or perhaps an AOJ work from home review. For the first time, we'll answer your questions: Is AOJ legitimate or a scam? Money isn't an issue. We're aware that it's a source of anxiety.
You're right… Ever more people are starting to realize the advantages of working from home and not having to drive great distances or spend 12 hours a day in an office.
AOJ was established in February 2018 and serves as a hub for a variety of microsites, such as;
AOJOnlineJobs.com
AOJWorkFromHomeJobs.com
AOJOnlineJobs.net
About this site, they'll just recommend that you take on a few modest jobs or sign up for a few paid subscriptions  Encourage buyers to shop things and get an advantage for the company by doing advertisements.
If you've ever wondered how a single business could go by many different names, you must know that they all operate in the same way. To make an informed decision about whether or not you should join, read this article.
Are AOJ online job reviews scam or legit?
Although they may appear to be legitimate, many turn out to be frauds. People who want to work from home can visit American Online Job, better known as AOJ. Because of this, we've decided to check out the site and see if it's a legitimate portal so that it will help people who want to work from home and earn money.
Here are some tips to know if the one you are going through is fake.
1. No SSL Certificate is a major red flag.
AmericanOnlineJobs.com isn't a secure site when you go to it. There should be at least an SSL Certificate for a site that has been around for over two years (encrypted with HTTPS rather than HTTP). SSL is now a standard security and trustworthiness feature on all reputable and reputable websites.
2. Weird Pre-Screening Questions is another scam alert.
When you click on the AOJ sites, a page with questions appears. Until you can apply for any job, you have to fill in a form first.
Identifying an individual's skills may necessitate inquiries of this nature, but those included here don't seem to serve that purpose.
They exist solely for aesthetic purposes. In my opinion, this is a deliberate attempt to appear more trustworthy on the internet.
3. The Click Here to Apply Now Button is a Fake Red Flag also.
There is a "Click Here to Apply Now" button, and I clicked on it in the hopes of finding an online application. It transported me to a gambling establishment!
If you click on the "Click Here to Apply" option on the page, you'll be sent to a job application page, but I'm not sure where it'll lead if you attempt it personally.
4. Another scam is More than one website.
We have noted that AOJ has a presence on several websites. For a legitimate business to get more than one website is exceptional. In addition, AOJ operates behind four various websites, which further validates my belief that it is a fraud.
5. Weird Step Number 2 is Another Red Flag
It's a standard process for all AOJ Online Jobs sites to have step 1 and step 2 protocols. Their bizarre step 1 question has previously been mentioned, but their step 2 button is far worse… A video demonstrating how to sign up for an account on a survey site played when I selected Step 2.
6. Incomplete Data about the Company
AOJ uses the promise of fast money to entice individuals to sign up. Their websites don't go into enough detail about how to accomplish this. There are no contact details or an "About Us" section on their webpage, either.
They may generally obtain this information on the company's homepage. Strangely, AOJ doesn't have this information, as it's freely accessible in other legal firms.
Do people make money on AOJ?
AOJ Online Jobs Review does not provide the work-from-home opportunities you had hoped for, but you can still make money by taking surveys or referring others. Earning money using either of these strategies is challenging, both of which have their benefits and drawbacks.
How does it work
However, this is a comprehensive evaluation from my end. So, I'm having to discuss with you how AOJ Online Jobs is supposed to operate and also how it works.
Online "jobs" and "work from home" possibilities are expected to be advertised in American Online Jobs. They, on the other hand, do not have any work for you to apply for.
They just have connections to surveys and pay-to-play sites. You'll be joining these sites via "affiliate links," which means that the site you came from will get a cut of the money you make.
This is a good thing. According to some, affiliate marketing is what binds the web around each other. It's not what they do that's misleading; it's how they do it.
So, to be honest… Because they don't state clearly what they're selling, they mislead visitors into believing that their site is about "online jobs."
Furthermore, they would Like you to develop similar dubious websites to profit from them (and train you how to do it too). That they do so in a misleading manner is more of an issue than affiliate marketing itself.
To obtain an online job with AOJ, you're expected to learn how to market surveys and get-paid-to websites as an affiliate, but their training videos focus on that.
Conclusion
Working at home and still getting paid is not a bad one. After going through this article AOJ jobs may be okay for you and you might still choose to be part of them. My advice is to be very careful and study them well in other to be on the safe side. Hope this article was helpful for you.