Education
Jamb Change Of Institution 2023 Method (A Complete Guide On How To Choose A Different Institution/Course)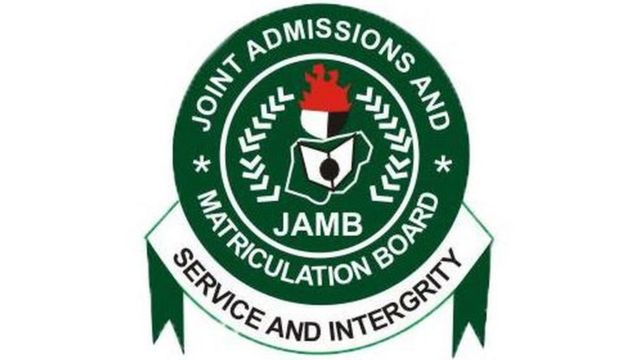 Have you just purchased your Jamb form, and you're looking for a way to change your initial Institution or Course? Or maybe you just saw your Jamb results and you feel the need to redirect your application to another course or school. Well, here is all you need to know about changing your Jamb Institution or Course.
How to Choose a different Institution or Course with the Jamb Portal
The Jamb change of Institution or Course was introduced for those candidates who have seen their Jamb results and intend to change their erstwhile choice of Schools due to their score.
The cut-off mark for getting into Higher Institutions varies from one school to the next, with some being lower than others.
After seeing your Jamb score and it's less than that of your chosen Institution, you have a chance to switch to an Institution requiring a lesser cut off mark.
Read Also: Undergraduate Scholarships In Nigeria
The Jamb change of Institution or Course must be done at any of the Jamb CBT accredited centers.
Before applying for this change of Institution, it is important you verify that the new school you're picking actually accept students with your attained cut off mark.
As at now, Jamb allows each candidate to change their Institution or course only once, after which no further changes can be made.
The new course you choose must tally with your combination of courses written in Jamb. You are also advised not to apply for change of Institution to Institutions that have already done their Post UTME.
Read Also: Scholarships in Canada for International Students
Follow these steps to change your Institution or Course for Jamb:
The first step is to Log in to your JAMB Profile/Account using your Username and Password.
Next, you click on the Application for Correction of Data (2020 Downward) at the left-hand side of the page, then select UTME OR DE Data Correction From the drop-down menu.
After that, select the specific correction you wish to make, Change of Course / Institution.
Then, proceed to the payment page. Payment will be done online via the Remitta Platform with your Master Card, Visa Or Verve Card, so get it ready and click on the Make Payment Button.
You will then be redirected to the JAMB Payment Confirmation Page. Please review and Click The Continue To Payment Button To Make Payment.
After this, you will be redirected to the Remitta Payment Page. Please note that Remitta requires a very strong and stable network. Poor network will make it very slow. DO NOT REFRESH THE PAGE. If the page fails to load, you might have to start the process all over again.
Input all the required data and proceed to complete the payment.
Once you are done with the online payment you will be redirected to the JAMB e-Facility Page which will display your Transaction as Approved. Click on Continue.
You can now successfully correct the changes you need on the UTME Data Correction Page. Click on change of Institution/Course.
Make your desired changes and click on the "Save Changes".
Finally, Print out the slip.
In Conclusion, make sure to properly research and be sure about changing your Institution/Course as you can only do this once. When you're done, this guide should be helpful as it contains all you need to do to change your Jamb Institution/Course.