Here are the easy ways to successfully subscribe to the Airtel night plan without stress to enjoy unlimited browsing at night. Airtel networks also run night plans for their customers. You want to subscribe to the Airtel night plan and you don't know how to go through it.
With this article, you will be able to successfully subscribe to your Airtel night plan
Before we go down to the easy ways to successfully subscribe for the Airtel night plan let us know a little about Airtel Network, their night plans, and a few things about Airtel Network. Read on to know more.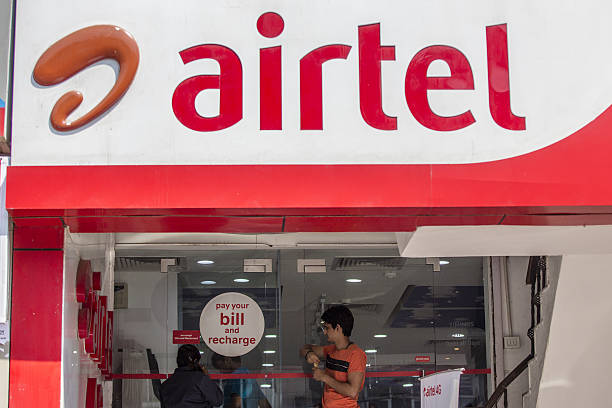 Outlines
About Airtel Network
What are Airtel's Night Plans
Easy Ways to Successfully Subscribe To Airtel Night Plan
When Will the Airtel Night Plan Expire
Airtel Night Plan 2022
Conclusion
About Airtel Network
Nigeria's popular smartphone telecommunications business, Airtel Networks Limited (Airtel Nigeria), is based in Lagos.
Nigerian Communications Commission (NCC) figures show that Airtel Nigeria has a 26.8% customer base and 46.8 million subscribers as of 30 August 2019. Airtel Africa, the holding company for Bharti Airtel's activities in 14 African nations, has the corporation as a partner.
What are Airtel's Night Plans?
In the middle of the night, Airtel offers low-cost internet connectivity through its night plan. The Airtel Night package is now available to Airtel Smart trybe customers.
During the hours between the close of business at night and five in the early hours, Airtel Night Plans are accessible to customers. To obtain 500 MB of data for the night, you only need to pay 25 naira, whereas if you just want to receive 1.5 GB of data, you need to pay 150 naira.
Easy Ways to Successfully Subscribe To Airtel Night Plan
Here is the procedure for signing up for Airtel's night plan. N25: 500MB, N50: 1.5GB, and N500: 1GB
You must switch to Airtel SmartTRYBE, as previously stated. Airtel SmartTRYBE migration is as simple as a 1-digit dial-up response to the number 312#.
Dial *312# after the transfer is complete. Send one response for 250MB for N25
A 1GB data plan for N500 includes two replies.
Reply with 3 for the N25 Airtel 500MB and N50 1.5GB Airtel night browsing data plans. The Night Plan lasts from 12 a.m. till 5 a.m.
Night plan customers may now get 1.5GB of data for N200, and for 200MB of data at a cost of N200 and 30 minutes of call time, respond with 4. This is a weekend itinerary that includes both Saturday and Sunday.
In contrast to MTN's one-subscription-per-night policy, the Airtel Night data plan allows you to subscribe as many times as you desire during a single night.
In comparison to the MTN Night Plan of 500MB for merely N25, the Airtel Night Plan is preferable because each SIM card can only be activated once per night with the MTN Night Plan. It is possible, however, to resubscribe to the Airtel night bundle plan after using up the initial 1.5 GB. In only one night, one can use 3GB of storage for N100.
When Will the Airtel Night Plan Expire?
The data bundle can only be used from 12 am to 5 am each day. As a result, using it for browsing requires burning through the night. If you run out of data, you can re-subscribe multiple times during the night.
After a day, the data plan expires. Airtel's 1.5GB for N50 is preferable to MTN's 500MB for N25 in my opinion since you may re-subscribe if you run out of data. As a result, if you subscribe twice for N100, you can utilize up to 3GB of data.
This may be compared to the former Airtel Night Limitless Internet. Users cannot use the Airtel night plan during daylight. Despite this, the midnight plan is effective from 12:00 midnight to 5:00 am (Midnight), a period of nearly five hours.
Note
Note that, unlike standard Airtel data plans, the night data plan cannot be carried over if you do not use all of the data before 5:00 AM.
Airtel Night Plan 2022
This code unlocks an unlimited Airtel night plan. Airtel's night plan can be repeated on many occasions in one night
One can re-subscribe to Airtel's 1.5GB night plan for N50 as much as you like. In one night, that's 3GB for N100, 6GB for N200, etc.
This Airtel plan is hence unlimited. Unlimited Airtel night data plan was one of the sweetest things we've experienced from Airtel Nigeria over the years, but it has been canceled or substituted by some other night data plan this is also very inexpensive and cool compared to other networks' night plans, including MTN's 500MB for 25 naira.
Former Airtel's hourly Night plan was one of the cheapest for limitless downloads. People are abandoning Airtel's expensive night data bundle for MTN's 500MB for N25 plan.
Conclusion
Airtel is one of the leading telecommunications in Nigeria. They offer data plans and also night data plans and the night data plans are only used at night. Going through this article will help you with steps on how to successfully subscribe to the Airtel night plan without stress. Hope this article was helpful enough for you.