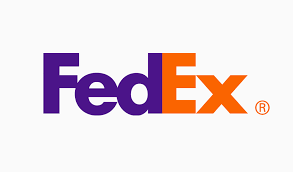 Here's a detailed guide on how to ship goods to and within Nigeria using FedEx.
If you are in need of a delivery service to help you convey goods to Nigeria or within the country, you'll find this guide very helpful. Read on!
What Is Fedex Nigeria?
FedEx Corporation, formerly Federal Express Corporation and later FDX Corporation, is an American multinational delivery services company headquartered in Memphis, Tennessee.
The name "FedEx" is a syllabic abbreviation of the name of the company's original air division, Federal Express, which was used from 1973 until 2000.
Also Read: Top 10 logistics companies in Nigeria
Today, FedEx is best known for its air delivery service, FedEx Express, which was one of the first major shipping companies to offer overnight delivery as a flagship service.
Does FedEx Deliver To Nigeria?
FedEx deliver to Nigeria. Just that When shipping to Nigeria, you need to do some clearance through customs depending on what you're shipping.
Customs duty is based on the value of the shipment and the commodity shipped. FedEx will charge the recipient all duties and taxes, including 5% VAT, which must be paid before delivery.
FedEx Also deliver goods within Nigeria.
Here's How You Can Ship Goods To Nigeria And Within Nigeria Using FedEx
FedEx Shipping To Nigeria
The first step to shipping goods is the:
Clearance Process. All shipments crossing international borders must be cleared through Customs in the destination country prior to being delivered to the recipient. Unless the sender specified a broker, FedEx submits shipments to Customs and other regulatory agencies.
It is the sender's responsibility to provide the necessary and correct documentation. Shipments that require more than the FedEx International Air Waybill and Commercial Invoice may require more transit time. If shipments are held by Customs because of incorrect or missing documentation they may first attempt to notify the recipient.
When shipping to Nigeria, clearance through Customs depends on whether you're shipping:
Documents with no commercial value
Dutiable goods
All dutiable shipments need formal Customs clearance.
Freight valued over US $1,000 will require a Clean Report of Inspection (CRI) from the appointed inspection agent.
Certain items are prohibited by Customs for import to Nigeria.
These items are in addition to items forbidden by The International Air Transport Association (IATA).
Senders are responsible for making sure that the goods they are shipping are acceptable for shipment to Nigeria.
Shipments arriving into the country may undergo inspection by the Nigeria Drug Law Enforcement Agency (NDLEA).
Forbidden Shipments To Import To Nigeria:
Cash
Dangerous goods as defined by IATA
Food, perishable
Furs
Seeds
Soil
Viagra
Required Documentation
Required documentation varies according to the following factors:
Whether you are shipping documents with no Declared value. These shipments require only the fully completed FedEx International Air Waybill.
If you are shipping documents with a Declared value greater than US $25 or dutiable goods, a FedEx International Air Waybill and a Commercial Invoice are required.
Also Read: How to buy from AliExpress to Nigeria
Nigeria Import Regulations
Take note of the following regulations when importing to Nigeria:
The dimensional and weight maximums for import shipments:
FedEx International Priority: 274 cm (108 in) L, 330 cm (130 in) L & G, 50 kg (110 lb)
An invoice is required for all shipments with a Declared value.
FedEx Shipping Within Nigeria
FedEx Nigeria services are top-notch. Immediately you register your package for shipping you're provided with a tracking number for clients to track address easily.
You can ship goods using any of the FedEx addresses below:
1. FedEx Express Courier & Shipping Services Lagos
They are located at No 2, Ichie Mike Ejezie, Off Emma Abimbola Cole, Lekki Phase 1 105102, Lekki.
2. FedEx Courier Services Kaduna
They are located at 14 Ahmadu Bello Way, City Centre, Kaduna.
3. FedEx Red Star Express Abuja
They are located at 44 Ebitu Ukiwe Street Jabi, BusyMart Plaza, by ITC PARK Bus Stop Suite FF 9 First floor, Abuja, Nigeria
4. FedEx Red Star Kano
They are located at 139 Murtala Moh'd Way, Sharada, Kano.
5. FedEx Red Star Minna
They are located at E4 Awal Ibrahim Complex, Minna.
Also Read: What is KPMG Nigeria?
In Conclusion
There are other FedEx Offices in Nigeria for shipping within and outside the country that aren't listed above.
Shipping with FedEx is very fast, flexible and safe.
I hope you find this information useful. If yes, please feel free to share with your family and friends.
Also Read: DHL Nigeria customer care number, Whatsapp number, email address and social media pages