Travel
Best Places To Live in Abuja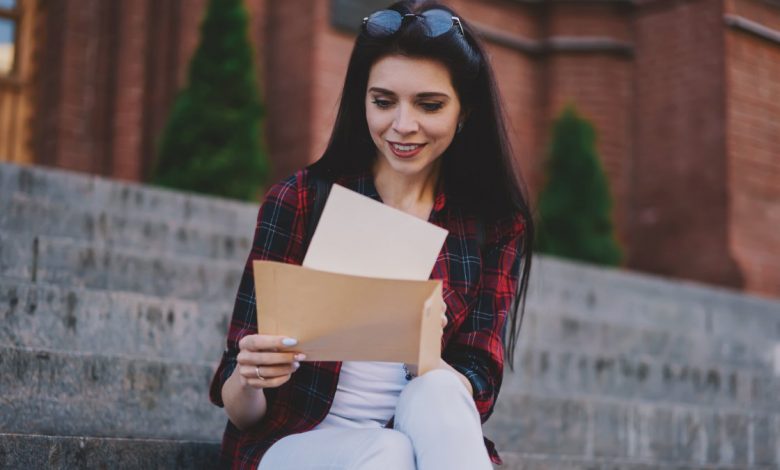 Abuja is the Federal Capital Territory, it is seen as the seat of governance in Nigeria because it houses the government house known as "ASO ROCK".
Abuja is located almost in the center of the country. It is bounded north of the confluence of River Niger and River Benue.
The city, which was built largely in the 1980s, is dominated by Aso Rock, an enormous monolith. The Aso Rock which is the Presidential Complex houses the residence and offices of the Nigerian president in the Three Arms Zone on the eastern edge of the city. The monolith rises up behind the Presidential Complex.
12 Best Places To Live in Abuja
These are some cities in Abuja you should consider living in today.
Wuse
Wuse is a commercial district in Abuja with lots of prestigious hotels, restaurants, clubs, and shops. It offers lots of job opportunities and attractive housing options but it's certainly not a cheap place to live in.
Wuse is also a lively district with great nightlife and could be considered a flexing and relaxation area.
Asokoro

Asokoro is one of the most high-class districts in Nigeria. It is an area in Abuja where the most important government bodies are located. This area of Abuja speaks of affluence and luxury, with big roads, big cars, beautiful houses, lots of greenery, excellent security, and a general feeling that you are living in a high-class area.
Also, Asokoro is one of the most expensive areas in Abuja. You can tell that living in Asokoro is quite expensive but rewarding.
Lugbe

In the last few years, Lugbe has become one of the emerging communities springing up in Abuja with its considerably growing population because of its affordable budget.
The city has a variety of basic amenities such as commendable power supply, good roads, decent and friendly neighbourhood, goods and services required for a comfortable life. Its proximity to the city center as well as the airport is a great attraction for investment.
Maitama

We can't talk about the best places to live in Abuja without mentioning Maitama.
Maitama which plays host to the rich and affluent in the society is a high-end neighborhood, located in phase 1 of the Federal Capital Territory (FCT).
This area is characterised by good roads, tranquility, luxury homes, good drainage, constant power supply, and security, among other amenities. With all these luxuries in place, Maitama is a preferred but expensive area to live in.
Jabi

Jabi is not as expensive as Maitama and Asokoro but it is an interesting place to stay in Abuja. The ambiance of Jabi is so captivating with its well-laid-out road system, series of amazing social amenities such as schools, banks, plazas, restaurants and hotels.
It gives access to the popular Utako Market for easy accessibility to groceries, the Jabi Mall for all your shopping needs the, the Jabi Lake for outdoor recreation, and the Jabi Motor Park for easy travel out of town.
Garki
Garki was the first area to undergo swift development when the capital city of Nigeria was moved to Abuja. This resulted to Garki being the home to the rich and powerful people of Abuja, as well as anyone who can afford to live in a prosperous neighbourhood.
It is an expensive place to live in Abuja with a general high-end feel and attractive infrastructure.
Lokogoma
Lokogoma is a much newer district that is still under establishment but it offers an excellent balance of quality of life and affordability. For the past 10 years, the neighborhood has experienced rapid growth with surprisingly good amenities such as good road network, access to stable power supply, and hospital for its size.
Lokogoma gives you a platform to start your own business while enjoying a good private residential life thereby, offering you value for your money.
Gwarinpa

Gwarinpa known as "the city within the city" is a densely populated district with both residential and commercial parts which enable people to live comfortably, without ever having to leave the district's boundaries. This area in Abuja gives you immediate access to shops, banks, and high-rated schools. It has great infrastructure that matches anywhere else in the city, yet a lower-than-average rent price.
Apo

Apo is one of the emerging communities springing up in Abuja due to significant investment and the accompanying decent level of infrastructure, Apo has become a popular place to reside for many, with some complimentary commercial activity. It has some great amenities such as good road network, commendable power supply, and a friendly neighborhood. This area offers you luxury and affordability.
Life Camp

Life camp is a suburban neighborhood of Abuja phase 3, with a leafy, easily accessible and upmarket area. The area is known to house many families and it is also the official residential host of FCT Minister. It is secured, quiet, and located close to the central part of the city. This area houses most expensive homes in the city.
Jahi

Lying near Gwarinpa and Katampe is Jahi, a developing district, with lots of potential. Jahi is one of the fastest developing areas in Abuja. It has good transportation, market, security and a variety of housing options. It is one of the best places to invest in Abuja due to the earmarked governmental infrastructure works commencing soon. The price in this area is likely to increase anytime soon
Dawaki

Dawaki sits along the Kubwa-Gwarinpa expressway and is a short distance from Katampe Extension (diplomatic zone). It is a great place to live without high price of property. This smart city offers the best environment for the relative to live professionally, with no pollution and good housing at very affordable prices, though it is not fully established and might not have standard buildings as other cities. Nevertheless, Dawaki has got good roads, power supply and other basic amenities for a family to enjoy with an affordable and moderate cost of living.
Conclusion
Conclusively, Abuja has so many great cities that can be said to be the best with a wide range of great infrastructure, basic amenities, and opportunities. If you have been considering moving to Abuja, one of the cities above will be a great choice for you