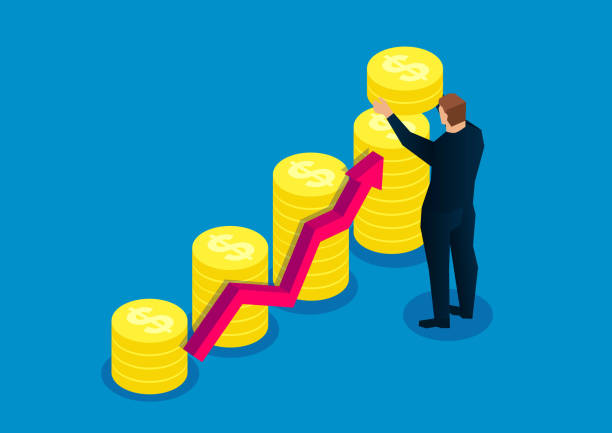 You might be wondering what are the highest paying companies in Nigeria 2023. This article is for you, it will revile to you the highest-paying companies in Nigeria in 2023.
As these companies are different so are their salaries different, but trust me these companies are the highest-paid companies you can ever see in Nigeria.
The volume of money a worker receives depends on his or her job as well as rank within the company. As a board of directors occupies a greater rank than a subordinate employee, their pay rate will also not be higher than those of a board of directors. Read on to know more about the highest-paying companies in Nigeria 2023.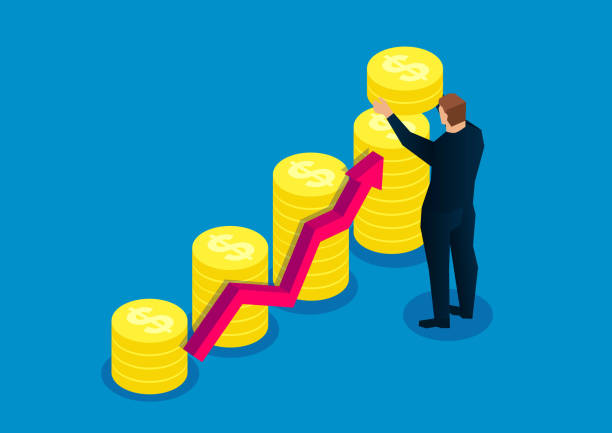 Highest Paying Companies in Nigeria 2023
Below are the highest-paying companies in Nigeria in  2023
1. Chevron
Chevron was started in 1879 as Pacific Coast Oil Co. Standard Oil Co. & Trust, which previously dominated oil and gas production, refining, sales, and distribution in the U.S., bought it in 1900.
Chevron Nigeria also manufactures and sells petrochemical products in addition to oil extraction. Then still without a doubt, one of Nigeria's highest-earning petroleum & energy corporations, as well as a reputable economy in general.
As a newly minted recent graduate, the goal would be to land a job in an energy company to secure a brighter life.
There are several advantages to working with Chevron, including a large monthly salary, a good reputation, and countless advantages of employee benefits.
There is a wide range of salaries at Chevron, ranging from two million to twenty-five million naira a year. Securing a job in chevon is not that easy.
2. Total
Total is also another oil company worth mentioning. It is among the world's largest producers of crude oil, fossil fuels, and specialty chemicals. Offshore, upstream, and petrochemical are the 3 major divisions of the company's business.
In 1956, Total established Total Oil Products Nigeria to distribute petroleum types products. An individual's total remuneration may be affected by their geographical area.
Even when all employees in Port Harcourt are paid equally, yet would make more than others in Lagos. Total enrollment employees can expect to earn up to $5 million per  year
3. Shell Petroleum Development Company (SPDC)
Shell began doing business in Nigeria as "Shell D'Arcy" in 1937. Shell Nigeria discovered Oloibiri in the Niger Delta in 1956 and began oil exports in 1958. Shell is one of the leading oil and gas businesses.
Shell Petroleum Development Company has joint ventures with TEPNG, NNPC, Total Exploration, and Nigerian Agip Oil (NAOC).
Entry-level personnel at Shell Petroleum Development Company make between 1.6 and 6 million naira a year. Shell junior personnel earned the same amount, and yet both depended on the level of employee.
4. Nestel
Nestle Nigeria Plc has its headquarters in Lagos. It's largely controlled by a Swiss body corporate and Tolaram Group. Nestle Nigeria Limited was established in 1961. Agbara Industrial Estate, Ogun State, is its primary factory.
The company makes cereals, infant feed, seasonings, and dehydrated protein supplements. This list wouldn't be complete without a mention of Nestle, the first FMCG business on the list.
As far back as 1957, this international corporation has been doing business in Nigeria. It is estimated that they pay their workers between $1 million and $2 million a year in wages.
5. Exxon Mobile Nigeria
1822 the year Exxon Mobil Nigeria was founded. The corporation has indeed been involved in the energy industry ever since the beginning.
Additionally, Exxon Mobil Nigeria conducts oil and natural gas production. The company also produces gasoline and hydrocarbon goods, but it's not all.
Exxon Mobil Nigeria delivers petroleum products. The petrochemical and petroleum products sold by ExxonMobil are very well recognized in Nigeria. Speaking, Exxon mobile functions in two distinct ways: offshore and onshore. Exxon Mobile operates both upstream and downstream in the petroleum sector.
6. MTN Nigeria
MTN South African wireless telecommunication firm functioning in Africa and Asia. Johannesburg is the headquarters. When it comes to cell phone service in Nigeria, no one beats MTN.
There is little doubt that MTN is Nigeria's most popular cell phone service provider. In the era of information and communication innovation, it has a pronounced effect and impact. Offer cell phone coverage to all Nigerians through this company, MTN.
A conglomerate identified as the MTN group owns the company, which is based in Nigeria. South African telecommunications giant. MTN has its corporate headquarters in Johannesburg. Employees at MTN Nigeria might earn up to 1.2 million Naira monthly, based on their rank and decades of expertise.
7. Central Bank of Nigeria
The CBN controls and monitors banking under the legislative structure established by the Central Bank Act of 1958 as well as the Banking Regulations of 1969 (as modified).
In addition, the CBN is now in charge of fostering the nation's regarding investment markets. The Central Bank of Nigeria (CBN) launched treasury notes in 1960, treasury certificates in 1968, the Lagos Stock Exchange in 1961, and the capital issuing board is currently known as the Securities and Exchange Committee in the 1970s to enable the growth of the financial sector.
They have their headquarters in Abuja. Depending on the location and years of professional, you can earn up to $900,000 every month.
8. KPMG Nigeria
In Nigeria, KPMG has Expertise And guidance, and Investment Management. Since 1978, the associates and staff have provided interdisciplinary professional services to regional and international organizations in Nigeria.
Aims to be the greatest organization to partner with by helping our individuals, consumers, and society succeed. KPMG helps customers cut beyond organizational obstacles, coming up with solutions and generating value.
The business includes 38 partners and over 1,000 skilled and devoted experts with auditing, taxation, and financial advisory expertise. KPMG has helped alter company performance and management in Nigeria as well as other nations.
KPMG offers its employees a large monthly payment and other benefits. KPMG pays up to 1,000,000 naira per month based on qualifications and expertise. They are also among the top paying companies in Nigeria.
9. Access Bank Plc.
Access bank plc has transformed into a universe African banking company in 26 years. Currently, there are among the top five banking sectors in asset size, mortgages, deposit, and distribution network.
They accomplished this by taking an extended, focused, and unconventional solution to customers' solutions.
Access Bank's growing approach includes using corporate sustainability. The Bank seeks efficient, ecofriendly, and culturally important wealth creation.
First-year Access Bank contractors make 70,000. Access Bank graduate trainees get 43,000/month and 516,000/year. Access Bank Manager makes 800,000 monthly and 9,600,000 per year. The pay is depending on their level and expertise. They are also top 10 most paid companies in Nigeria.
10. Andela
This organization trains and employs bright programmers in the country, preparing individuals to operate for huge corporations. They link genius to chances regardless of color, sex, or region.
Some say that the interview process is tough. They're also amongst Nigeria's top ten companies. Programmers are paid in dollars even though working away from home in Nigeria. Andela developer salaries average $2.95 million per year. It's a large sum.
Finally
In Nigeria getting a well-paid job is not easy, many graduates still don't have a  job. With this article, you can see that oil companies in Nigeria pay better than others. They offer better opportunities, bonuses, and better off salaries to their employers. As a graduate, you should rush and apply to any of these highest-paying companies in 2023. Don't sleep on this, hurry now…