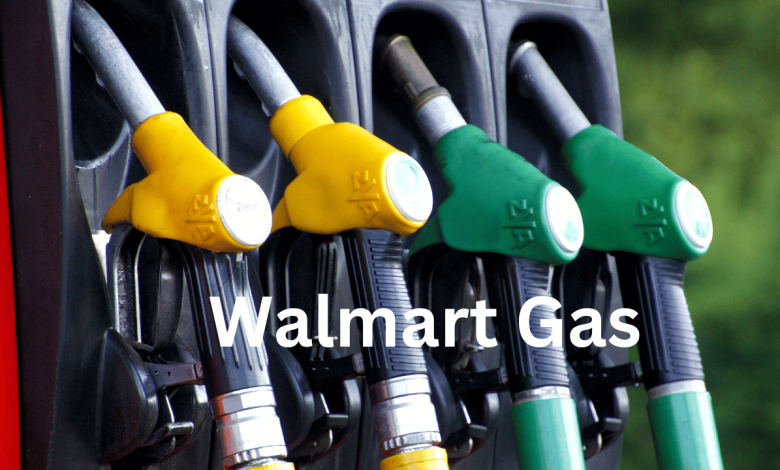 Back in elementary school, we were taught that food, clothing, and shelter are the basic needs of man but I think gasoline should be added to the list don't you think?
As of 2020, it was estimated that over 3.8 trillion cubic meters of natural gas were consumed globally. This shows that it is a basic necessity of man. There are a large number of gas stations in the US but can you buy gas at Walmart? This article will shed more light on all you need to know about Walmart gas.
SEE ALSO: Does Target Sell Amazon Gift Cards In [year]?
Can you buy gas at Walmart?
Wondering if you can buy gas at Walmart? The answer is yes. If you are a frequent shopper at Walmart it is impossible not to notice the gas station outside Walmart stores as you can buy gas at Walmart and Murphy gas stations outside Walmart stores and at Sam's Club fuel station. This idea was executed to attract more customers to Walmart stores.
What is Murphy USA?
Murphy USA is one of the biggest independent retailers of gasoline products. They are also dealing in convenience store products with over 1,650 locations in 27 states across the Southwest, Southeast, Midwest, and Northeast United States.
Walmart and Murphy USA signed a partnership deal in 2012. The partnership deal was for Murphy USA to construct fuel stations at Walmart supercenters. Murphy USA has succeeded in creating about 1,100 are at Wal-Mart Supercenters over the last few years.
Can I get a discount when I buy gas at Walmart?
You must know that it's impossible to enjoy discounts as a regular customer except you're a registered member of the Walmart Plus subscription plan and you live close to a participating station.
It is said that members of Walmart Plus subscription enjoy a discount of 5 cents per gallon when buying gas from Sam's Club, Walmart, and Murphy participating gas stations.
How do I get 5 cents off?
Before you can be eligible for the 5 cents off discount at Walmart gas you ought to have followed the steps listed below:
Make use of the Walmart fuel station map to search for a participating Walmart station within your locality.
With the official Walmart app, sign in to your Sign Walmart Plus account.
Click on 'Get started' beneath the Member's prices on the fuel section.
Next, choose the 'Get Pumping' option this will help you scan the code on the pump screen.
Choose your grade and you are good to go!
After fueling an e receipt would be sent to you through the Walmart App.
SEE ALSO: Does Walmart Make Keys? [Price, Type, Areas + More!]
The Murphy USA or Murphy Express option
To get 5 cents off Walmart Gas through Murphy USA or Murphy Express you need to go through the following procedures below:
Click on the Walmart fuel station map to find participating Murphy USA and Murphy Express stations within your locality.
With the official Walmart app sign into your Walmart Plus account.
Click on 'Get started' beneath the Member's prices on the fuel section and a 6 digit discount ID will be revealed on your screen.
Select Walmart Plus and Input the six-digit discount ID that appeared on your screen as you refuel.
You can now choose your grade and fuel
What gas does Walmart use?
As indicated above in this article, Walmart is dependent on the gas supplied by Murphy USA as this was the partnership deal between Walmart gas and Murphy USA.
Below are the gas supplies of Murphy USA to Walmart:
Ethanol
E-10 – This contains 10 percent Ethanol and 90 percent of Unleaded Gasoline.
E-15 – It contains 15 percent Ethanol and 85 percent Unleaded Gasoline.
E-85 – consists of 85 percent Ethanol and 15 percent of Unleaded Gasoline.
Diesel
The Ultra Low Sulfur Diesel (ULSD) cleans burning diesel fuel with the highest level of sulfur content of 15 parts per million (ppm)
Winterized Diesel – this is best during winter as it provides an effective starting power in the winter season.
Bio-diesel – is a cleaner-burning diesel fuel derived from a natural and renewable source.
How much is Walmart Plus when fueling at their gas stations?
You can easily obtain a Walmart Plus membership at the rate of $12.95 every month or $98 annually plus a 15-day free trial.
Becoming a member of Walmart Plus enables you to stand out among other Walmart members as you have the opportunity to enjoy the benefits of the Walmart Plus program, which isn't available for all Walmart members.
In addition, you can enjoy a wide range of free deliveries and the 'Scan and Go' program organized for shopping in Walmart stores.
SEE ALSO: Is Aldi Coming To Las Vegas Or Nevada?
Conclusion
Walmart gas offers one of the cheapest prices to its customers with the help of Murphy USA. You can buy gas in virtually all their superstores across the United States. The major aim is to attract more buyers to its store which has one or the other been a huge success so far. Since 2012 customers are now able to shop at Walmart stores and buy low-cost gas at Walmart.
We would be pleased to hear your thoughts on this article. Also like and share to loved ones.